Christiana Wierschem
President
As the chapter president, I consolidate relations between our chapter members, the Tri Delta national office, chapter advisors, university officials, and the UC Berkeley campus at large. I also work with the Vice Presidents to make sure that all of our officers are executing their office to the best of their abilities. I am the presiding officer of all chapter meetings and I sit on every standing committee, overseeing matters ranging from recruitment and Big/Little pairings to finance and member discipline. I travel to our executive office in Dallas every year to represent Pi chapter at our National Convention with a few other chapter officers. Most importantly, I maintain positive chapter morale and do my best to live out Tri Delta's purpose every day.
Claire Smith
Vice President of Membership
As the VP of Membership, I am in charge of all recruitment events and serve as the head of our chapter's Membership Selection team. I organize various activities and events, allowing the larger UC Berkeley community to meet my amazing Tri Delta sisters. I coordinate Fall Formal Recruitment at the beginning of the Fall semester and help to strengthen our sisterhood throughout pre-recruitment. I love my position because it allows me to meet so many interesting young women at UC Berkeley and show them why Tri Delta is such a welcoming, supportive, and beautifully passionate community.
Emily Gallo
Vice President of Chapter Development
As Vice President of Chapter Development, I ensure that all members of Tri Delta are developing intellectually, emotionally, and mentally. I uphold the traditions and rituals that are kept near and dear to the hearts of every Tri Delta sister. Not only do I facilitate rituals, but I also ensure that every member of the chapter is upholding her obligations of sisterhood.
Samantha Griffith
Vice President of Finance
As VP of Finance, I manage all aspects of our chapter's finances, and I create our chapter operations budget for the next academic year. I work to ensure each member's financial status by offering various financial payment options, as our payment options are tailored to each member's individual needs.
Maria Rossi
Academic Chairman
Academic chairman oversees and upholds the academic standards of each member and serves as a mentor and resource to members in need of additional academic support. Every semester I plan an academic dinner where sisters can invite professors and instructors into our house and get the unique opportunity to talk to their teachers in a more casual setting. Sisters are also acknowledged for their academic achievements at academic dinner. I also sit on Standards to help with any academic trouble any girls may be having.
Vibha Vadlamani
Vice President of Administration
VP of Administration is a multifaceted officer position that involves a great deal of planning and organization. Some of the responsibilities of VP Administration include running officer council, managing the chapter calendar, hosting nationals visitors and serving on our Officer Training Council.
Anna Wikle
Vice President of Public Relations
As VP of Public Relations, I am responsible for maintaining Tri Delta's external relations within both the Greek and campus communities. I oversee the largest committee of officers for their image and marketing-related operations. Also, I manage the chapter's website and social media outlets, like Twitter, Instagram, Tumblr, and Facebook.
Elizabeth Kirk
New Member Educator
As New Member Educator, I prepare all new members for initiation by holding weekly new member education meetings where they learn everything they need to know in order to be an active member of Tri Delta. I serve as a resource for the members to assist them whenever they have questions or concerns, and I am the liaison between the chapter and the new members. I also plan Bid Day, help choose sponsors for the new members, and serve as a member on the Standards Committee.
Kristi Matsudaira-Yee
Risk Management Chairman
I ensure the safety of the chapter and all its members by hosting risk, safety and health presentations for our entire house. These topics are brought before our chapter every semester with interactive and educational presentations. I oversee the chapter as a whole, and am concerning with their general wellbeing.
Zoe Parcells
Panhellenic Delegate
As Panhellenic Delegate I am responsible for external relations with other sororities and the Panhellenic council both on campus and nationally. I represent the chapter's voice at bi-weekly Panhellenic Council meetings as well as plan sister mixers with other chapters.
LeAnn Nguyen
Recruitment Chair
As Tridelta's Recruitment Chair I work in tandem with the Vice President of Membership to organize all of our chapter's recruitment events. I coordinate Fall Formal Recruitment with the Panhellenic community. This position is so rewarding because recruitment strengthens our sisterhood while finding amazing young women to become a part of it as well.
Madeline Flores
Member Development Chairman
As Member Development Chairman, I am responsible for facilitating growth within each individual sister and the chapter as a whole. I do this by leading open meetings on the last Monday of every month, creating purposeful events that enhance the sisterhood and character of the chapter.
Emma Parsons
Sponsor Chairman
My primary job as Sponsor Chairman is to assign "bigs" to all the new members. I also plan the gifts and activities for Alpha Week and any other big/little bonding events. In the fall I plan Presents, an event where the new members are "presented" by their bigs to their parents and the rest of the chapter.
Adina Greene
Internal Philanthropy Chairman
I get the amazing task of organizing all of our chapter's fundraising efforts for St. Jude Children's Research Hospital. I plan at least two events per semester and coordinate our Sincerely Yours Letter-Writing campaign in the Fall. I also promote Tri Delta's partnership with St. Jude and spread awareness about the wonderful research and treatment the hospital does for pediatric cancer patients. I have the privilege of attending the St. Jude Collegiate Leadership Seminar in Memphis, TN where we tour the St. Jude Hospital, as well as the Tri Delta Place wing they have dedicated to our sorority.
Madison Jean De Vere
External Philanthropy Chairman
My job as External Philanthropy Chairman is to let everyone in the house know about any external philanthropy events going on both in the Greek community, as well as on campus and coordinate our chapter's participation in all events. I also work closely with our Internal Philanthropy Chairman and co-chair the Philanthropy Committee.
Sarah Giorgi
Internal Social Chairman
As Internal Social Chairman, I work to plan date parties and invites for our chapter. Date parties and invites are fun events where sisters can bring friends along to a night out in San Francisco or Oakland. I love brainstorming fun themes and costume ideas, and getting dressed up with my sisters for a night in the city!
Eliza Van Hamel Platerink
External Social Chairman
As External Social Chairman, my duty is to coordinate events with fraternities as well as other sororities on campus for weekend socials and gamedays. These allow our sisters to interact with the rest of the Greek community and build a stronger Panhellenic bond!
Laura Nguyen
Secretary
As secretary, my main roles include recording member attendance at all events including chapter meetings, philanthropy events, and ceremonies, and taking chapter meeting minutes.
Paige Comtois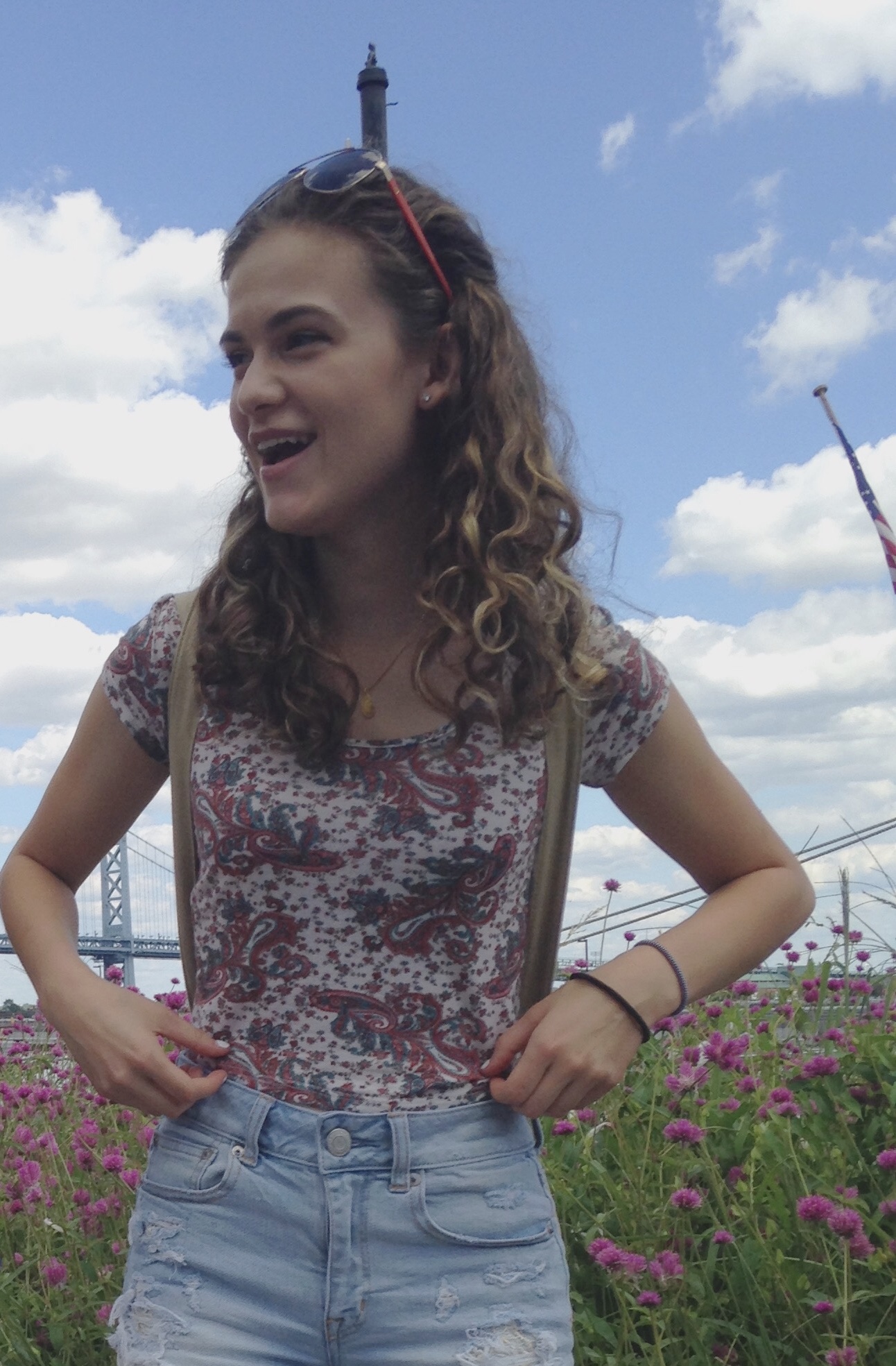 Treasurer
I work closely with the VP of Finance to manage the finances of the chapter by mainly overseeing the payments of members and any other large payments from our chapter.
Katherine Zepecki
Chapter Correspondent
I correspond with other sororities on campus by sending them various messages and gifts throughout the year, write for the national Delta Delta Delta Newsletter "The Trident" as well as our own chapter's newsletter, and send out invitations and thank you notes.
Shelley Cai
Licensing Chairman
I serve as Pi Chapter's Licensing Chairman, which means I get to design all of our Tri Delta apparel and accessories. I work closely with our Treasurer and VP Finance to ensure that all of the apparel is financially sound and affordable for our sisters!
Kathryn Wilson
Activities Chairman
As Activities Chairman I am in charge of selling our parking spots during football games throughout their season, announcing and greeting our girls on their birthdays, and setting up our chapter's intramural teams. I also coordinate the activities committee which organizes chapter interest groups!
Maria Pacifico
Assistant New Member Educator
As the assistant to the New Member Educator, I help her in her duties, which include welcoming the new members into Tri Delta. I help teach them about the mottos, symbols, and our sisterhood in weekly meetings.
Abby Leeds
Assistant Risk Manager
As the Assistant Risk Manager, my job is to help the Risk Manager assure the safety of our house. This may be through proper education events mandated for our chapter to participate in or just general safety measures taken within the house.
Sachi Kheny
Assistant Philanthropy Chairman
As assistant philanthropy chairman, I help our internal philanthropy chairman with any and all tasks. From organizing Facebook pages, shifts at our events or advertising our St. Jude partnership, I basically cover anything that our philanthropy chairman needs help with!
Audrey Le
Assistant Member Development
As Assistant Member Development, I am responsible for organizing Delta Dates which I hope will further strengthen our chapter's sisterhood through bonding with different individuals throughout the house. I also assist the Member Development Chairmen in organizing and running sisterhood events throughout the year. I love this position because it allows me help people connect with one another, especially new members.
Ashley Kawakubo
Artistic Coordinator
My responsibilities cover all artistic aspects of Tri Delta, from the posters at our philanthropy events, to the name tags sisters wear during Fall Formal Recruitment. I also help with house art, like photo boards and signs.
Natalia Garcia Dutton
Body Image Coordinator
As Body Image Coordinator, my job is to educate the chapter, as well as individual members, regarding Tri Delta BodyImage3D initiative (BI3D). BI3D is a multi-dimensional approach to body image awareness and education. I essentially serve as a positive influence and role model who exemplifies the healthy ideal in and among the chapter and its members. I appreciate Tri Delta's BI3D initiative; I believe it is here to create a more positive, comfortable environment for us to live in and I am truly grateful for my position in this chapter.
Hannah Robinson
Health Worker
I mainly oversee the general health of the chapter by giving weekly health tips and serving as a resource for all our sisters for anything health related!
Hannah Kania
Special Events Coordinator
I plan Tri Delta's big ceremonies and events including but not limited to our senior sendoff Pansy Brunch and Presents where bigs present their littles to the chapter and their families.
Grace Naylor
Points Chair
As points chair I oversee members who are in good standing, available to live-in the Tri Delta house, and the general participation of the entire sorority.
Madison Alcalay
Alumnae Relations Chairman
I manage and maintain collegiate alumnae relations and plan and host a variety of events including alumni tea, career workshops and panels. I am also the main liaison between our alumni network and our chapter.
Madelyn Bernstein
Music Chairman
My job is to promote the respect of all Tri Delta music and help to educate the chapter on all the songs for rituals and recruitment. I love my position because I get to work directly with people and hangout with all my sisters.
Sarah Husain
Continuing Education Chairman
My job is to plan Senior Week, educate the chapter on our history, scrapbook our history, and send in chapter histories to nationals every semester. I also am a part of Officer's Training Committee, which oversees all officers are trained for their positions, and to provide them with additional resources.
Madeline Klein
Sustainability Chairman
My main responsibility is educating the chapter on environmental issues. I aim to make our house more sustainable by improving our waste sorting and reducing energy usage.
Elizabeth Crowther
House Manager
My duties involve maintaining the Tri Delta house and surrounding property. I work with other officers and the house director to ensure the quality of living and wellness of the residents, as well as monitoring the condition and maintenance of the house. I am responsible for helping to coordinate meal service, house and utility repairs, security, emergency preparedness, and staffing. It is also my job to hold members accountable to national and chapter house policies.
Julia Castro
Assistant House Manager
I basically help the House Manager with anything she needs! I also work on side projects to make the house more sustainable and our chapter more eco friendly.
Michaela Montgomery
Reference Chair
As reference chair I serve on Membership Selection Committee which helps us choose new members during Fall Formal Recruitment. I am also the main liaison between alumni references and sister endorsements.
Puneet Dhillon
Panhellenic Community Development Chair
The role of community development chair is to promote diversity and inclusion, working to dispel race, sex, sexual orientation, and mental health discrimination within our community. Community development chair is the main resource for our house to reach out to regarding some of these issues that we may face on a daily basis. It also is also responsible for giving presentations that discuss issues of discrimination. On a more broader scale, comm dev works directly with the PHC VP of Community Development as well.